What is an eye lift?
An eye lift, technically known as a blepharoplasty, and also known as eyelid surgery, is designed to address sagging and aging skin that causes the eyes to droop and look tired, angry or stressed.
Bright, open eyes are a sign of youth, and the eye lift can return many patients to a more refreshed appearance.
During the eyelid surgery procedure, excess skin is removed from the upper lid and bagginess and puffiness is addressed in the lower lid. Eye lifts are not the primary procedure chosen to address wrinkles, such as crow's feet—these can be successfully treated with facial fillers. Instead, eye lifts are ideal for older patients with a good deal of excess skin.
As we age, the delicate skin around the eyes loses elasticity and begins to stretch. Fat and other membranes that were once taut and resilient become less able to hold their shape.
Whole eye lift
Some people would like sagging skin of both the upper eyelid and lower lid corrected at the same time. This is possible and results in an overall more youthful appearance, depending on the patient. Some patients experience no bagginess under their eyes and only sagging skin of the upper lid. Others experience only puffy and baggy under eye areas and do not have significant sagging of the upper lid.
If you are not sure whether or not a whole eyelid surgery is right for you, ask Dr. Aminpour during your consultation in his Los Angeles office. During eye surgery, it is essential that your surgeon is not too aggressive with this delicate area of the face. You do not want to wind up with "over tight" lids that cause cause discomfort or vision problems. As a double-board certified facial plastic surgeon, Dr. Aminpour thoroughly understands this and strives to deliver some of the best blepharoplasty Los Angeles has to offer.
Before & Afters
Within these galleries, you will find many examples of how Dr. Aminpour routinely delivers among the highest standards of facial plastic and reconstructive care.
View Before & Afters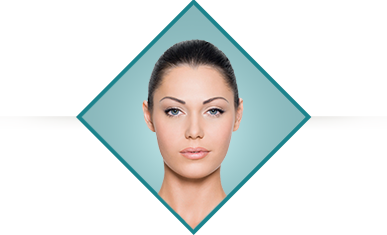 Upper eye lift
An upper eye lift is often performed to correct sagging skin that is causing vision issues by pressing down on the eyelid or sagging over the eyelash. An upper eye lift can make it possible for patients to see easily during work and during their personal time, no matter what their work or hobbies may be. It also can dramatically improve the appearance by creating a more refreshed, awake and youthful look. Dr. Aminpour strives to achieve this result by performing among the best upper eyelid surgery Los Angeles has available.
Lower eye lift
The lower eye lift is typically done to address bags or sagging under the eyes. During this procedure, Dr. Aminpour tackles excess skin and fat that have accumulated while performing lower eyelid surgery in his Los Angeles office, leaving patients with a much smoother appearance under the eyes. This procedure may also be performed with a mid face lift to address wrinkling around the nose and eyes that wouldn't be addressed by a lower eye lift.
Am I a good candidate for an eye lift?
Good candidates for eye lifts have a significant amount of loose skin in the eye area. This usually occurs due to aging, so most good candidates are at least 35 years of age if not in their late 40s, 50s or 60s. All candidates for this procedure must be in good general health.
If you would like to address both your upper and lower lids, there should be significant amounts of sagging and loose skin in both areas, not just minor wrinkling.
In the case that you have puffiness and bags continually, regardless of diet or exercise, it is likely that these traits are hereditary and you may be a good candidate for a lower eyelid surgery.
It is also important to understand that an eye lift cannot stop the aging process and that skin will continue to age over time. However, results from a blepharoplasty can be expected to last five to seven years, if not longer.
If you are interested in a blepharoplasty in Los Angeles with Dr. Aminpour, your next step is a private consultation. During this time, you and he will discuss your cosmetic objectives. He will perform a series of exams to understand the source of your cosmetic issues. By the end, he will give you an honest assessment of your best options. With his extensive, caring approach, Dr. Aminpour delivers among the best eyelid surgery Los Angeles has available. Please call us today to schedule an appointment.