The ultimate goal of any effective rhinoplasty procedure is to create an enhanced but completely natural appearance that serves to harmonize the shape of your nose with the rest of your facial structure. Too many bad "celebrity nose jobs" have created the pervasive stigma of shiny, pinched noses, but in the hands of a capable medical practitioner with a wealth of experience and expertise performing a nose job, this procedure should seamlessly blend the alterations in your nasal structure with your other facial features. With extensive experience in facial plastic surgery, Dr. Aminpour is one such practitioner, routinely delivering what his patients call the best rhinoplasty Los Angeles has available.
Is rhinoplasty right for me?
There are a number of reasons—both cosmetic and health-related—why you might be interested in undergoing nose surgery at Dr. Aminpour's Los Angeles practice. Symmetry is the key to an attractive face. If certain nasal features create asymmetry, such as an overly bulbous tip or excessively wide, flaring nostrils, rhinoplasty can restore much-needed balance. Further, a nose job can serve to correct a deviated septum and other physical conditions that, if left untreated, cause serious respiratory issues.
Like with any surgical operation, a nose job is not something to leap into without careful consideration. It is important to choose a plastic surgeon who will take the time to sit down with you, listen attentively to your ambitions and concerns, and help you determine the best course of action. This makes Dr. Aminpour an ideal choice as he not only delivers among the greatest nose job Los Angeles offers, but he also takes the time to ensure he helps his patients get the nose they want.
Dr. Aminpour's approach
By employing cutting edge imaging software, Dr. Aminpour is able to provide you with a clear sense of the aesthetic changes he intends to make. An informed patient is a satisfied patient, so during this early stage in the process, you will have ample opportunity to review the planned alterations and offer input. Only after you are sure about the path forward will Dr. Aminpour proceed to rhinoplasty surgery, which usually takes between three to three and a half hours.
Dr. Aminpour does not believe in a "cookie-cutter," one-size-fits-all approach to a nose job. Depending on your particular circumstances, he may use an open or closed rhinoplasty procedure. The essential difference between the two methods is that open rhinoplasty involves a small incision to the columella (the fleshy end of cartilage between the nostrils), whereas closed rhinoplasty does not. Closed rhinoplasty usually translates to a speedier recovery, with less post-operative discomfort, but it can also restrict the surgeon's freedom during the operation itself.
During the procedure, Dr. Aminpour uses cartilage from your septum to support the new structure of your nose. It is also worth noting that Dr. Aminpour places great emphasis on "ethno-sensitive", or ethnic rhinoplasty in Los Angeles. For patients of Asian, African, Hispanic, Middle-Eastern, and other non-Caucasian ancestry, a truly natural and harmonious appearance is predicated on preserving those distinct ethnic features, while at the same time enhancing the aesthetically pleasing contours of the nose.
Learn about Rhinoplasty methods
Before & Afters
Within these galleries, you will find many examples of how Dr. Aminpour routinely delivers among the highest standards of facial plastic and reconstructive care.
View Before & Afters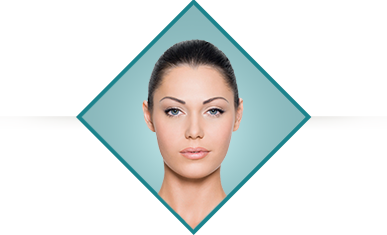 Recovery from a nose job
After your nose job is complete, Dr. Aminpour will apply a cast and splint to your nose. Eyeglasses should be taped up and away from the nose to avoid putting pressure on the structure before it heals and strengthens. You will experience some bruising, swollenness, and puffiness, but this will begin to reduce within two to three weeks. It will take around 12 months for the swelling to disappear completely. That said, your nose will already look much better than it did, even right after the operation. Throughout the rhinoplasty recovery process, medication and ice packs can help lessen the discomfort, and cover-up make-up is very effective in hiding the bruising.
Learn about Rhinoplasty recovery
Schedule a consultation
If you are interested in reshaping your nose, your next step is a consultation with Dr. Aminpour. During this time, he will gather all information regarding your exact circumstances, allowing him to relate rhinoplasty to you. As a double board certified facial plastic surgery specialist, Dr. Aminpour's greatest goal is delivering the best nose job Los Angeles has available. Please call us today to schedule a consultation.